What is Rapid Maxillary Expansion treatment?
Many parents take their child to an orthodontist to straighten their teeth, but did you know that correcting your child's bite is just as important? Your orthodontist may recommend a number of different treatment options to help align your child's jaw, including Rapid Maxillary Expansion Treatment.With a jargon-filled name like that, you may come out of the clinic with some questions. We've answered some of these for you, so you can feel more confident about the corrective treatment your orthodontist recommends.
I
1. What is Rapid Maxillary Expansion?
Rapid Maxillary Expansion (RME) is an orthodontic technique used to widen your upper jaw when it is too narrow. It involves the use of an expander appliance that is fixed to your child's upper teeth and cannot be removed.
I
2. How do I know if my child needs Rapid Maxillary Expansion?
Widening your child's jaw can be done for a number of reasons including:
Correcting a crossbite which can cause facial asymmetry if it is not corrected
Reducing or eliminating overcrowding to make space for all your child's teeth to erupt in the correct position.
Improving the ability to breathe as a narrow jaw can make it difficult for your child to breathe through his or her nose.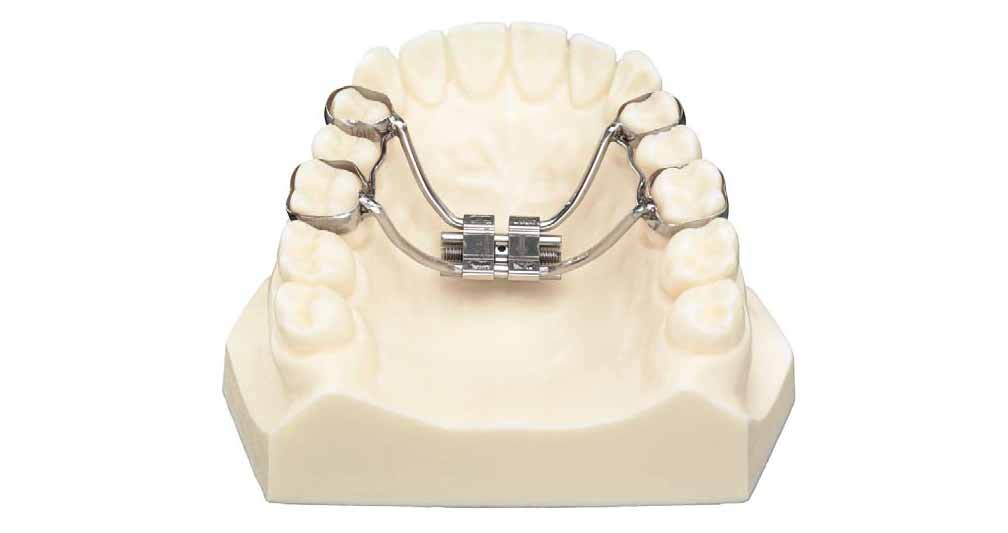 I
3. When is the best time to get rapid maxillary expansion treatment?
To get the best result, Orthodontics Australia recommends starting expansion treatment before or during your child's peak growth spurt – which usually coincides with their teenage years. At this stage, the jaw is more malleable and likely to widen. To ensure you're not leaving it too late, we recommend first consulting an orthodontist from age 7 so you can be prepared for all potential outcomes, including early interventions such as Rapid Maxillary Expansion to help minimise future problems.
I
4. What does an expander appliance look like?
An expander appliance consists of a metal framework with an enclosed screw mechanism in the middle. This screw can be adjusted to expand the width of your child's upper jaw. There are slight variations in design but are usually cemented to 2 or 4 upper teeth. Sometimes they are attached to anchor pins placed in the roof of the mouth.
I
5. How long does my child have to wear the appliance?
As the appliance cannot be removed, the device will be permanently fixed for 6-12 months. During the first 2-3 weeks, you will adjust the screw, to widen the upper jaw bone. Then, you will leave it alone, allowing the new bone to fill in the gap between the two halves of the upper jaw. This will improve your child's bite, but it is common for patients to complete further orthodontic treatment to straighten their teeth afterwards.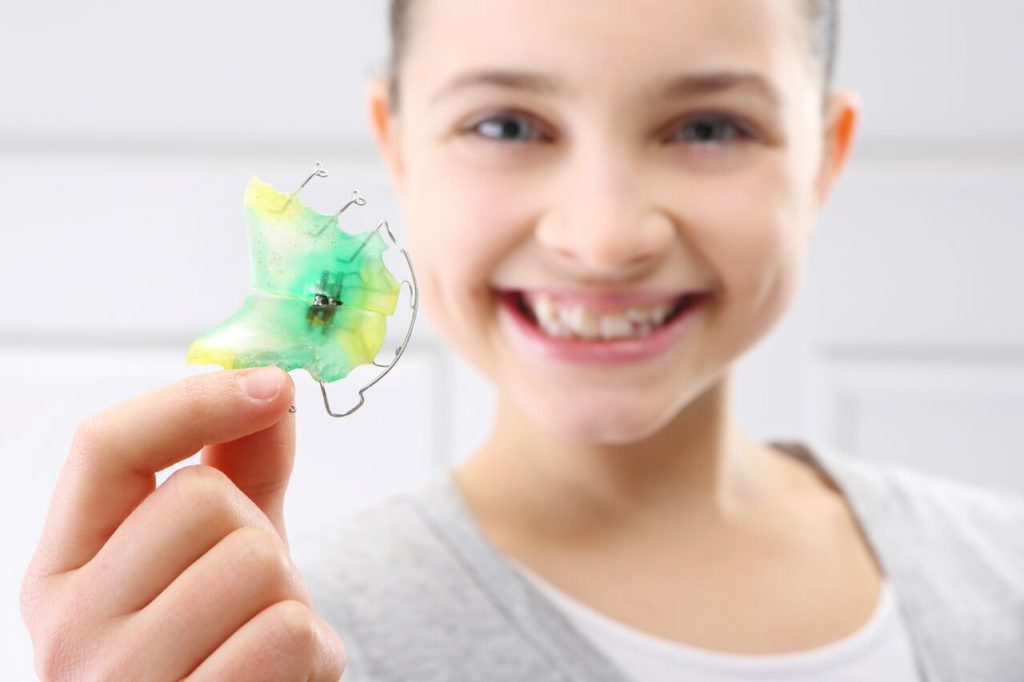 I
6. Will it be painful?
Like any change, it may take some time to get used to. Your child may feel slight discomfort for 3-5 days after the appliance is fitted, but this should subdue once the upper jaw widens. If you continue to feel pain, your orthodontist may recommend solutions such as painkillers.
I
7. What can my child eat when undergoing Rapid Maxillary Expansion treatment?
As with any appliance there will be an initial adjustment period. It is usually recommended to begin with a soft diet. This will then revert to a more normal diet as your child gets used to the appliance. Generally speaking, it is important to avoid hard or sticky food that will dislodge the appliance and minimise sugary snacks that could cause decay.. Click here for more foods to avoid while undergoing orthodontic treatment.
Use our Finder Tool to find a specialist orthodontist near you and ask them any questions you may have about rapid maxillary expansion